The 9-Day Cleansing Diet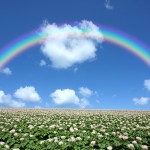 This yogic cleansing and vitalizing diet is based on the profound wisdom of Paramahansa Yogananda, who brought India's ancient spiritual teachings and the science of yoga to the west in 1920. It's a simple, effective, and inexpensive cleanse to reduce toxins and energize the cells. It can be repeated often, depending on how you respond or feel. Whether used annually, quarterly, or monthly, it's a great prevention step to keep our cells healthy. The 9-Day Cleanse Diet consists of the following foods, tobe taken daily:
One and a half fresh grapefruit
One and a half fresh lemon
Five fresh oranges
One steamed vegetable (prefer greens, asparagus, cauliflower, or green beans) with it's water (amount is optional)
Three cups of the '

Vitality Beverage

' (1 cup at each meal. See recipe below)
One RAW vegetable salad (your choice of veggies, except corn). Keep the oil or any dressing to a minimum. Consider adding lemon or salsa instead.
One glass of orange juice with an herbal laxative at bedtime. Start any laxative at a low dose, then increase as needed until at least 2 bowel movements a day. It might take a couple days to find the right dose for you. For those with sugar sensitivity, dilute juice by ½ with water.
Vitality Beverage Recipe 2 stalks fresh celery, chopped 5 fresh carrots, chopped 1 bunch fresh parsley, chopped ½ quart fresh dandelion greens, turnip greens, or spinach, chopped 1 quart of water (no seasonings of any kind, as well as during the entire cleanse) The Vitality Beverage may be prepared in your choice of two ways: 1) Chop the celery and carrots OR place through a food processor, then lightly boil them for 10 minutes. Add the greens and parsley, cook another 10 minutes. Strain mixture through a fine screen or cheesecloth and then drink. 2) Place all foods into a juicer (no chopping required) and drink one large cup (8-12 oz.) with each meal. Note: Juice at least 2x a day. DO NOT juice only once for an entire day, as the juice needs to be fresh. Leftover juice for the next meal (if juicing twice daily) should be stored in a glass jar in refrigerator. Use a jar that's an appropriate size (not too large) so as not to allow too much airexposure which oxidizes the juice more quickly. Add the water only if insufficient juice for three, 8-12 oz. servings.
Final Points: Extra water is OK, and refrain from strenuous exercise during the cleanse. Many people experience increased energy while on or just after the cleanse, while others note a slight drop in energy. Either way, your body is cleansing. So be patient and know that benefits occur. Many times during cleanses or various types of fasting, we experience cravings. These are food allergy withdrawl symptoms, or emotional cravings for our 'comfort foods'. These typically pass or are reduced. Try not to focus on them. The more intense the cravings, the more deeply rooted the food allergies or comfort foods have become over time. It's very liberating to 'break the cycle' these may have over us. Extra benefit may be found through Epsom salt baths (5 cups per tub, soak 20 minutes), 2x/week.If extra nourishment is needed, take 1 Tbsp. of raw almonds with 1 glass of orange juice. Following the cleanse, be careful in the amount and type of foods reintroduced for the first few days. A baked potato, squash, a half avocado, a few bananas, or more almonds are good choices, as well as more fruits of all types. Gradually increase until normal diet resumes, which should take about 4 days.